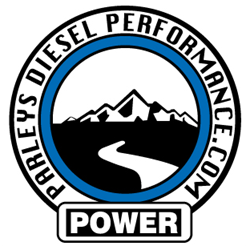 Saint George, Utah (PRWEB) November 26, 2014
Mads Electronics has been the acknowledged industry leader in Cummins diesel tuning for the past decade. With clean smooth power and the largest gains in fuel mileage of any Cummins tuner, their Smarty and Smarty Junior handheld performance programmers are used by hundreds of thousands of Dodge Ram diesel truck owners every day.
Although the Smarty tuners have enjoyed widespread success and are regarded by many in the diesel performance community as the best Cummins performance chip, they have always had one major drawback. They do not come with gauges and lack the ability to change power levels "on-the-fly" at the touch of a button. Until now. The new Smarty Touch tuner eliminates the need for Cummins diesel owners to buy separate gauges or a gauge monitor to go with their Smarty tuner.
The Smarty Touch programmer has a 4.3 inch color touch screen and features a dual CPU design giving both the touch display and the Smarty Touch controller their own CPU's. One CPU drives the display for the graphics & user interface and the other drives the controller for communicating with the ECM. This design gives the Smarty Touch the fastest display and tune load times of any performance programmer available today.
The large 4.3 inch touch display has four unique dashboards, each configurable with five different gauge layouts. The gauge range is freely configurable and two audible and/or visible alarms (high and a low range) can be configured for each PID. The color touch display is readable even in bright sunlight, and automatically dims for low light or night driving conditions. With an optional exhaust gas temperature sensor you can accurately read exhaust temperatures up to 2200 degrees Fahrenheit.
Like the original Smarty tuners, the Smarty touch comes with ten different software settings. These software levels allow diesel owners to choose from a wide range of programs that cover every driving situation from towing to racing, even daily driving. Each setting has modified torque management and the throttle response is greatly improved but set to a safe limit. Software settings without added timing can be used when stacking a secondary power module for extreme horsepower gains.
DIESEL VEHICLE APPLICATIONS:

2007.5-2012 Dodge Ram 2500/3500 6.7L Cummins

2003-2007 Dodge Ram 2500/3500 5.9L Cummins

1998.5-2002 Dodge Ram 2500/3500 5.9L Cummins 24V
Smarty Tuners Link : http://www.parleysdieselperformance.com/t/manufacturer/smarty
Parley's Diesel Performance

http://www.parleysdieselperformance.com

801-938-4891